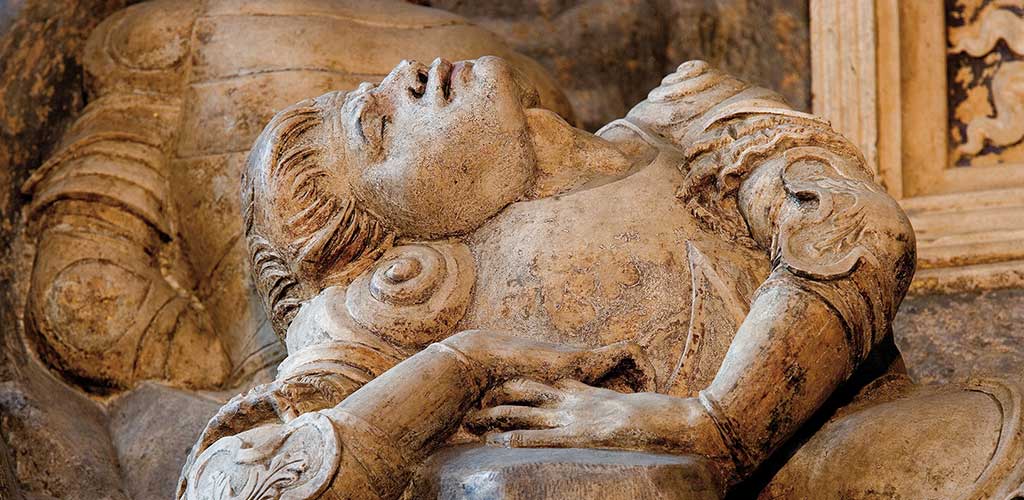 Stradone San Fermo - Verona

The Church of Saint Fermo
San Fermo Maggiore is located on the banks of the Adige River near Ponte Navi.
A refined example of the gothic style spread throughout Italy by the Order of the Friars Minor, it is a singular example of the references to French architecture seen especially in the higher part of the building, with spires and ornaments which are quite unusual in this city. Inside, like a treasure chest, one finds the lower Benedictine church, which is a jewel of the local Romanesque architecture.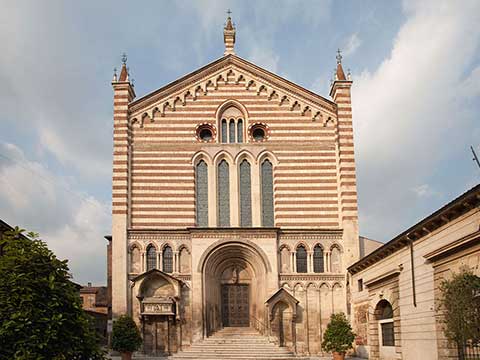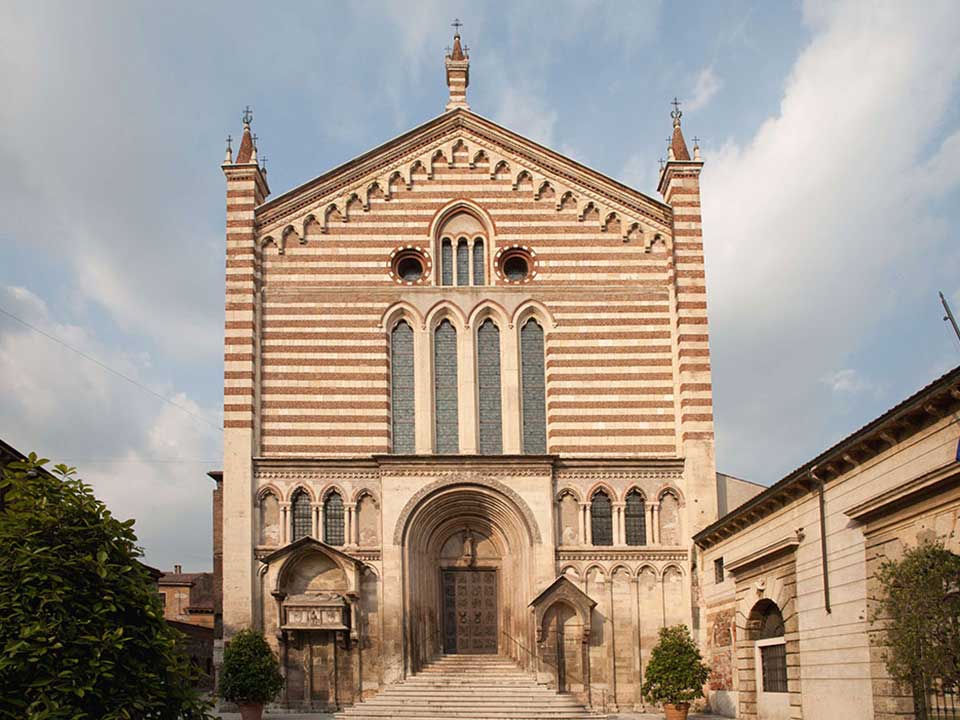 The story of San Fermo has been an extraordinary testimony throughout the centuries devoted to the two martyrs Fermo and Rustico, who were killed on the banks of the Adige in 304 AD. Their story is well told in the bronze bas-reliefs that decorate the portal, the work of the master, Luciano Minguzzi, in 1997.
The Upper Church
Pisanello
Turone
The pulpit
The presbitery
St.Anthony's chapel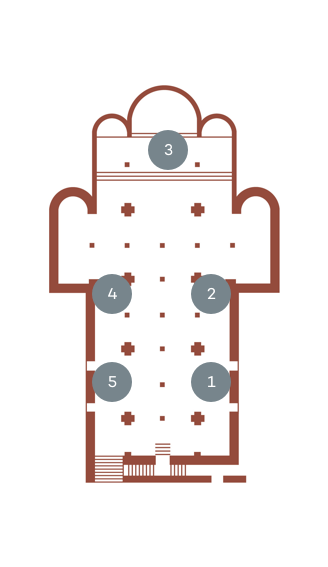 The Lower Church
St.Christopher
XIIIth century frescoes
The presbitery
Baptism of Christ and nursing Madonna
XIIth century frescoes
Visit the Church of St Fermo with
Informations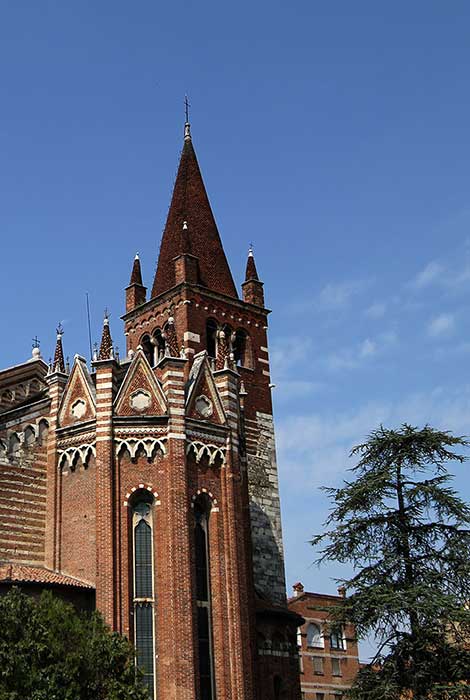 Timetables
---
TOURIST AND CULTURAL OPENING TIME
1 DECEMBER 2023 to 7 JANUARY 2024:
Monday/Friday:  9.30 a.m. - 5.30 p.m.
Saturday: 9.30 a.m. - 6.00 p.m.
Sundays and religious holidays: from 1.00 p.m. to 5.30 p.m. 
Visits suspended on Christmas Day.
ACCESSIBILITY. We are sorry but wheelchair access is not possible due to steep stairs.
Reservation is not required. You can purchase the entrance tickets in the first church you will visit.
For information or reservations: info@chieseverona.it
Liturgical celebrations
---
Working days: 8.30 a.m
Saturday and eves: 6.15 p.m
Sundays and religious holidays:
9.30 a.m / 11.00 a.m / 6.15 p.m