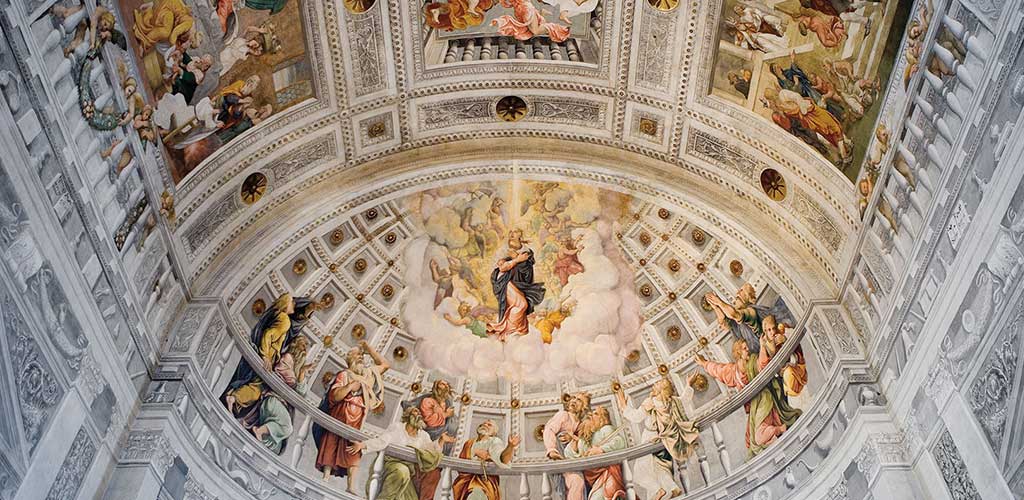 Piazza Duomo - Verona

The Cathedral Complex
The Cathedral, which is dedicated to S. Maria Assunta, is the central structure of a complex of architectural buildings which include S. Giovanni in Fonte, S. Elena, the Canons' cloister, the Capitular library, the square in front of the church and the bishop's residence.
During the Roman Empire, in the area of the present-day church, there were villas with private thermal baths (balnea) and probably also a few small temples.The first palaeo-christian basilica was built on the area occupied today by the church of S. Elena.

It was consecrated by S. Zeno, bishop of Verona, between 362-380 A.D. but it soon turned out to be too small and a few decades later it was replaced by a larger basilica.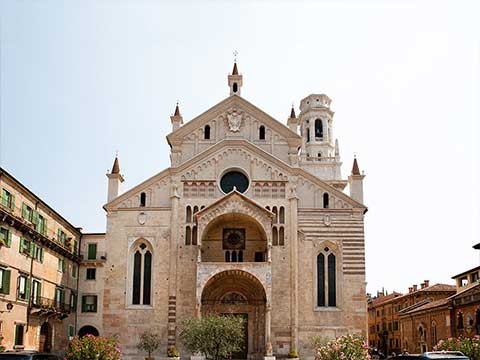 Quite a few remains of the mosaic floor of both palaeo‑christian basilicas can be seen under the church of S. Elena and the Canons' cloister. The second palaeo-christian basilica collapsed, probably during the 7th century A.D., due to a strong fire or maybe an earthquake.

Archdeacon Pacifico was in charge of the reconstruction of the church, between the 8th and the 9th century.
The Cathedral, known by the name of S. Maria Matricolare, was built further south, on the area on which it is situated today.

The church was greatly damaged by an earthquake in 1117 A.D. The reconstruction work lasted at least 20 years: the building acquired its current width and the two romanesque porches.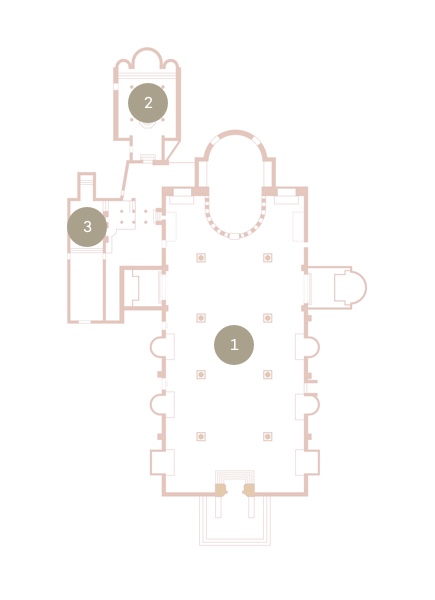 Cathedral
Baptistery
St Helen and Archaeological excavations
Visit the Cathedral Complex with
Informations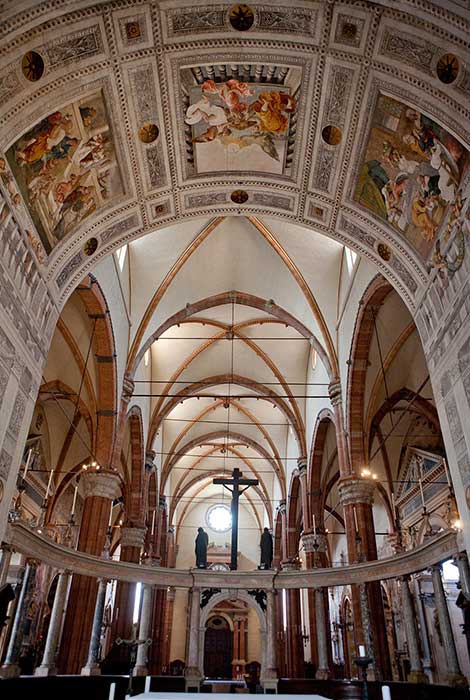 Timetables
---
From March to October:
working days: 10.00 a.m - 5.30 p.m (July and Agoust until 6.00 p.m)
Sundays and religious holidays: 1.30 p.m - 5.30 p.m

From November until February:
working days 10.00 a.m - 1.00 p.m and 1.30 p.m - 5.00 p.m
Sundays and religious holidays 1.30 p.m-5.00 p.m
Tourist visits are not allowed during mass. 
The ticket offices close 15 minutes prior to the indicated opening schedule. 
Liturgical celebrations
---
Working days: 7.00 a.m / 8.00 a.m / 9.00 a.m / 6.30 p.m
Saturdays and eves: 4.00 p.m / 6.30 p.m
Sundays and religious holidays: 7.30 a.m / 9.30 a.m / 11.00 a.m / 12.30 / 6.30 p.m .